VuePoints:

Federal
Workday Considerations Regarding The Functional Supply Chain Impacts Of COVID-19 On Healthcare Organizations
CrossCountry has been closely monitoring the developments, as we know these are uncertain times for our customers and healthcare organizations and their employees.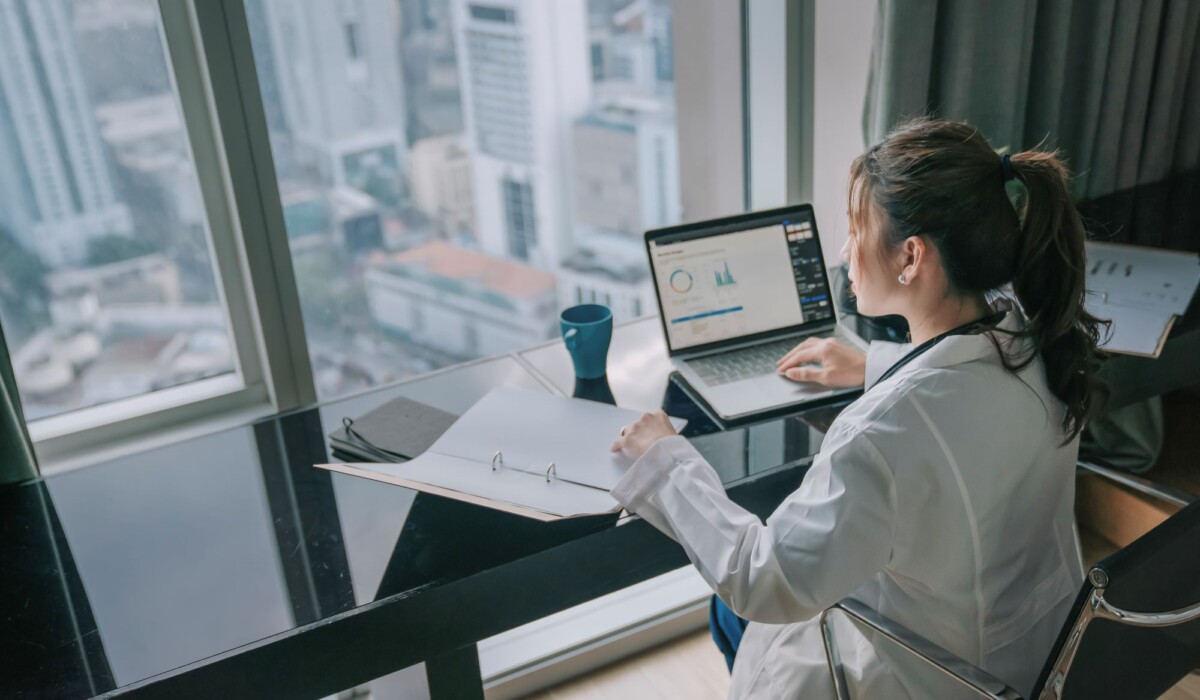 COVID-19 is creating a dramatic impact on the global economy, and likely will continue to do so for a significant part of the year. We know that these are uncertain times for businesses and their employees, and CrossVue has been closely monitoring the developments. Our team members are a geographically diverse and nearly 100% remote/work from home practice that minimizes the impact on our operations.
We want to ensure you that we support you as you work through any challenges. If you need updates to your Workday system, our teams are fully staffed and available to help.
Some functional areas that may be impacted are highlighted below:
1. Absence
It is important to consider potential time off plan changes or new leave types to accommodate employees during COVID-19. In addition, some customers may elect to offer a PTO donation program.
Time Off Plans: Many organizations are creating new Time Off Plans to help cover Intermittent Emergency FMLA, Work from Home, Sick Time (quarantine), Sick Time (tested positive), No Childcare, or General COVID-19
PTO Time Off Plans.

Leave Types: For long-term time away from the office due to COVID-19, organizations may require new or updated leave types such as Emergency FMLA, furlough or COVID-19 sick leave.
PTO Donation: If applicable, organizations may choose to create a Time Off Plan to allow for the donation of PTO to those in need.
2. Benefits
Employee benefits may be impacted by the COVID-19 pandemic if they are on a leave of absence or on furlough. There may also be a requirement for additional benefits based on new work from home situations.
ACA Impacts: If employees are using a new time off or leave type, then the hours should be factored to correctly reflect Affordable Care Act eligibility.
COBRA: Employees that are put on leave or on furlough may be newly eligible for COBRA benefits.
Benefit Plan: Employees that are put on leave or furlough may receive a new or updated 100% employer-paid plan to cover benefits during the COVID-19 pandemic. In addition, employees working from home for the first time may receive assistance from a new or updated Internet plan benefit.
3. HCM/ Compensation
Employers may need to consider updates to worker data, compensation plans, or staffing transactions based on the COVID-19 pandemic impacts.
Worker Data: Organizations may need to track a work from home status to reflect essential or non-essential staff and hours scheduled.
Communication Planning: Workday's various tools can help keep employees up to date with COVID-19 announcements and planning. For example, the Mass Distribution of Documents/ Tasks functionality can assist employers in obtaining accurate and comprehensive contact information for employees. Announcements and Bulletins can be leveraged to easily highlight company news and updates.
Compensation Plans: It may be important to add or remove compensation plans from select employees based on company need.
Furlough: Organizations may evaluate certain criteria to determine the best approach for furloughed workers based on either the termination workflow or a new leave type.
4. Payroll
An organization's payroll team may need to consider adding new earning types or allowing for mass pay changes to align with compensation updates resulting from COVID-19.
New Earnings: If there are new Time Off Plans needed for COVID-19, there may be a requirement for new earnings.
Mass pay changes: There may be a need for payroll to implement a mass pay change during the COVID-19 pandemic
5. Recruiting 
An organization may have more pressing recruiting needs during the COVID-19 pandemic, or they may determine a need to freeze recruiting functions.
Staffing Priorities: Organizations may have a heightened need for essential staff and may have a reduction in urgency for hiring non-essential staff. Job requisitions postings and strategies may differ during the pandemic. •
Candidate Communication: Ongoing candidate engagement is to be considered during the pandemic.
6. Time Tracking
With more employees working from home during the COVID-19 pandemic, organizations may need to track work from home hours.
• Time codes to track work from home hours
Summary
During the COVID-19 pandemic, business needs are changing quickly. CrossCountry is available to support your business to ensure that Workday is an effective and beneficial tool in navigating this new environment.
Related Articles
Healthcare
January 27, 2022
Related Industry
Purpose-built to better serve your federal agency CrossVue's consultants will enable a flexible solution through Workday to meet your cost, infrastructure, and workforce challenges to help you focus on what matters most.