Financial Management
Big picture focus on Finance
Transforming your finance function requires Workday consultants with deep understanding and the expertise to effectively manage financial processes.
To us, value is a clear proposition
Born for finance
CrossVue's beginnings are strongly seeded in finance. We understand every level of your finance organization and what it takes to manage processes from contract to cash, procure to pay, and record to report – we've seen it all and are ready to support you.
Vision for growth
The CrossVue team is dedicated to help you confidently drive and transform your business strategy. We are with you every step of the way to forecast, plan, and analyze your business.
Manage compliance
CrossVue consultants help ensure your organization is poised to manage compliance and controls. Visibility to see across the entire organization is enabled ensuring organizations monitor, standardize, and effectively manage controls and compliance, including Segregation of Duties, SOX Controls and Compliance Reporting.
On both the front and back-end, we empower line of sight across your entire organization – removing the friction arising from disconnected systems
The benefits flow through your entire organizational ecosystem processes, enabling stronger efficiencies among:
Accounting
Procurement
Operations
Compliance
CrossVue's consultants work with our clients to extract more value through each of these connections using just one platform, generating unique use cases over time.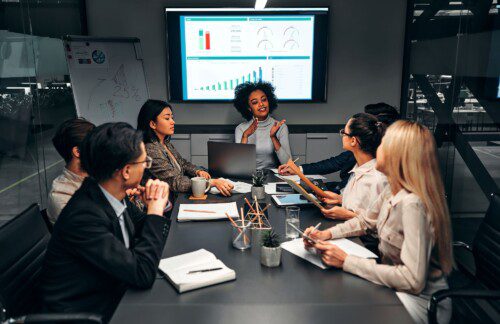 Featured Story
October 8, 2022
Adaptive Planning
October 22, 2020
Financial Services
April 9, 2020