VuePoints:

Business Transformation
Workday Coffee Talk Series: Nonprofit Best-Practices for Digital Transformation to ERP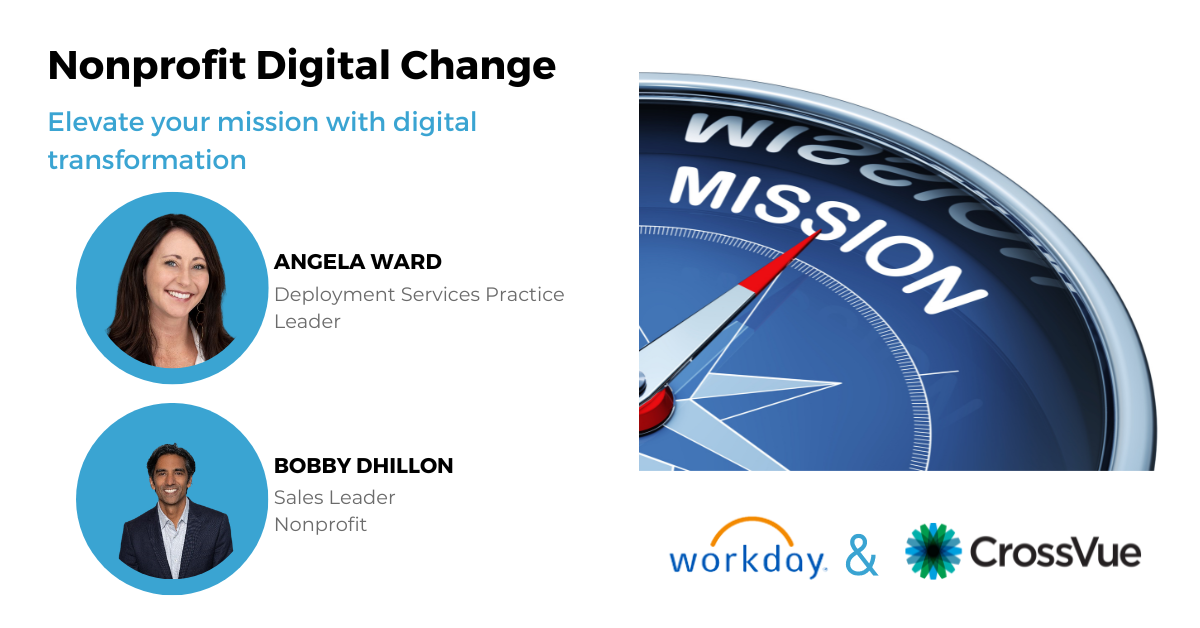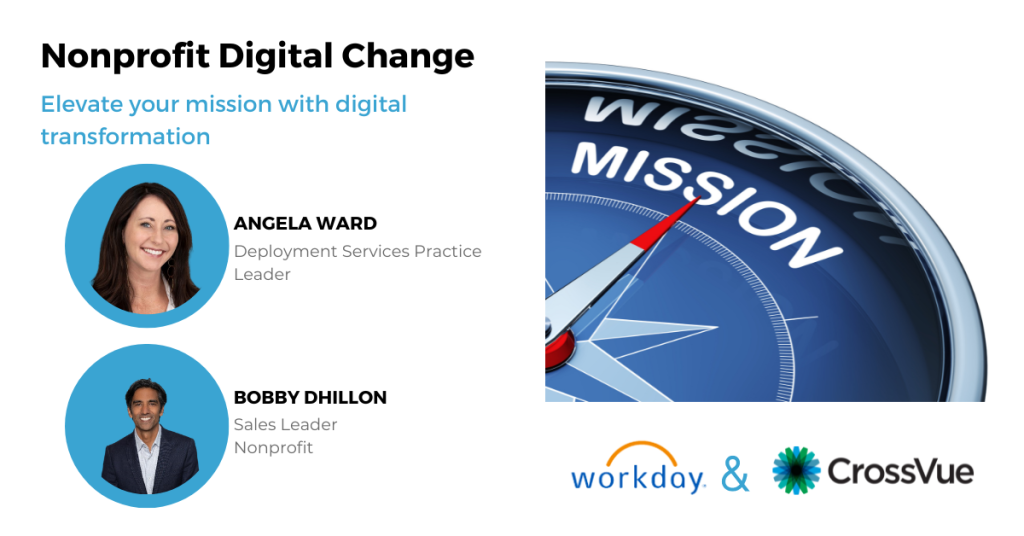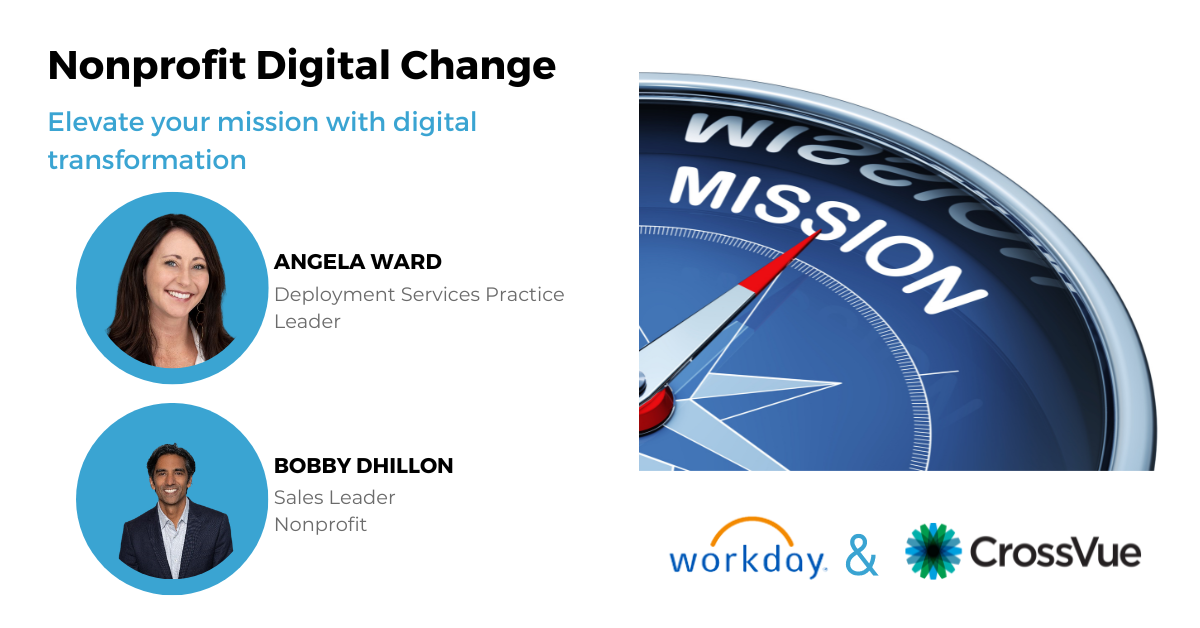 In this coffee chat series, CrossVue's Angela Ward and Bobby Dhillon along with Workday industry experts share their guidance for nonprofits as the prepare for and sustain digital change with cloud Enterprise Resource Planning (ERP) software. These experts bring their joint experience guiding nonprofit organizations with best practices in evaluating needs, mapping out a future vision, and sustaining the value from ERPs for many years to come.
Session: Preparing for Digital Change
Session: Partnering to Meet Long-Term Mission Goals
Related Industry
Drive Your Mission Purpose driven organization deserves an experienced team that understands your unique needs to use real-time data to monitor funding and drive your mission culture.