VuePoints:
CrossVue Named Winner of 2023 Workday PSA Innovation Award
Chicago, IL, September 26, 2023 — Workday recognized CrossVue, as a Workday customer, with an Innovation Award for being a Platform Rockstar for our rollout of a Comprehensive Workforce Management Solution. As CrossVue created the design of Workday HCM, Workday Financials, and Workday PSA solutions, our team focused on the key outcomes to enable both our HR and Finance teams, as well as our consultants and managers. The results from this initial phase continue to elevate the work of our HR & Finance teams and empower our consultants and leaders with data to heighten their efficiency and effectiveness.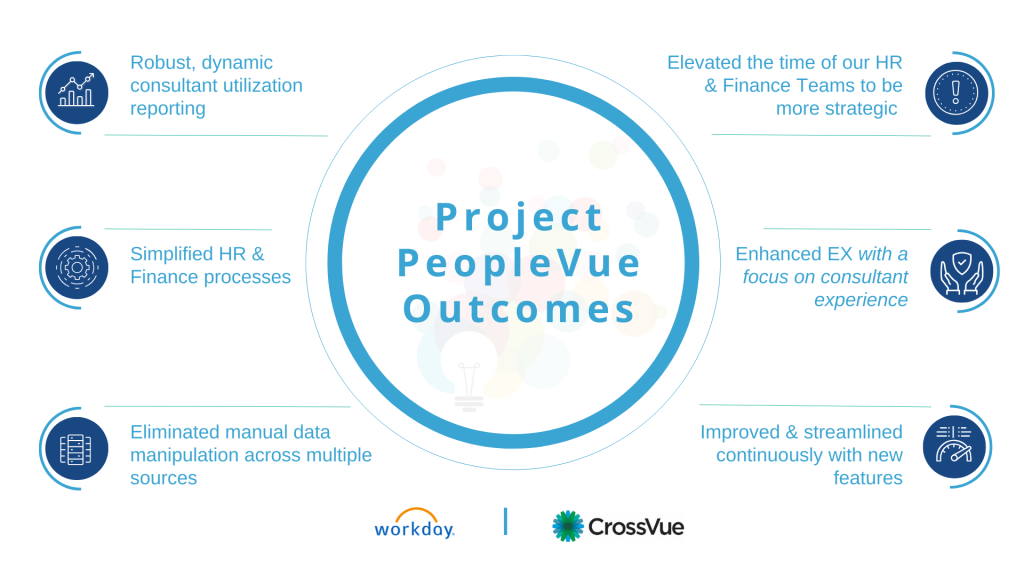 CrossVue is a contemporary consulting firm providing the blueprint for modernizing client operations and processes through Workday with a focus on solving industry specific challenges. As a Workday advisory, deployment, and post-production support firm, we drive critical results for our clients and help them reach their transformation goals through the Workday platform. For more information on our industry innovations, contact us.
###